Help the Children
---
We donate a portion of the profits from this website to the Children's Charities listed below. To purchase As You Go now, please click this button:
Children's Charities
All of the above organizations are among the top-rated list of charities as scrutinized by the American Institute of Philanthropy for efficiency and effectiveness.
Consider sponsoring a child through any of the above groups. It's less than a dollar a day. A little money can make a big difference when it pays for essentials that we take for granted, such as water purification equipment.
Or donate to charity:water
Or donate to St. Jude's Children's Research Hospital, founded by Danny Thomas in 1962. Daughter Marlo Thomas and the entire Thomas family continue to lead efforts to support the hospital today.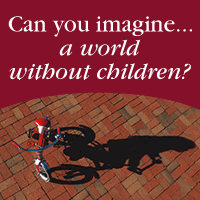 "Nobody made a greater mistake than he who did nothing because he could do only a little."
—Edmund Burke